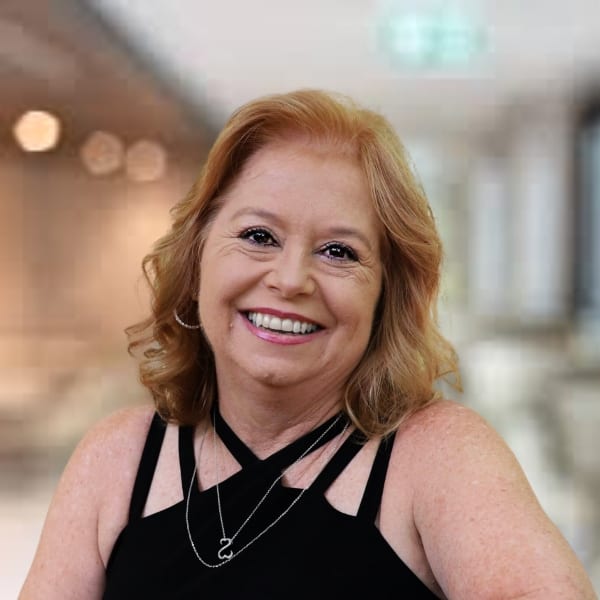 Personal Background: Dee Sufnar hails from Phoenix, New York, nestled in upstate
NY. Her early life was shaped by the dedication of her parents; her father served as a Fire
Fighter Veteran for an impressive 52 years, and her mother retired from General Electric
(GE) after a remarkable 47 years of service. Dee graduated from Phoenix High School in
1981 and dedicated her time to volunteer work for organizations such as the Phoenix
VFW, Phoenix Fire Department, and KE Society (High School [...]
Personal Background: Dee Sufnar hails from Phoenix, New York, nestled in upstate
NY. Her early life was shaped by the dedication of her parents; her father served as a Fire
Fighter Veteran for an impressive 52 years, and her mother retired from General Electric
(GE) after a remarkable 47 years of service. Dee graduated from Phoenix High School in
1981 and dedicated her time to volunteer work for organizations such as the Phoenix
VFW, Phoenix Fire Department, and KE Society (High School sorority).
Career Path: With a strong foundation in education, Dee graduated from Tompkins
Cortland Community College in 1985 with an AAS in Business. While pursuing her
education, she was employed at Morse Chain Manufacture in Ithaca, NY. Her journey
then led her to Charleston, SC in 1985, where she found employment at Motorola Service
Center from 1986 to 1989, holding the role of Inventory Controller. It was in 1986 at
Charleston Air Force Base where she met her husband, embarking on her path as a
military spouse in 1988. The couple was stationed in Germany from 1988 to 1993, and
during this time, Dee worked for AAFES as a Labor Management System Manager from
1989 to 1997.
In 1993, Dee and her family relocated to Edwards AFB and later to EGLIN AFB in 1997,
where they have remained to this day. In 2003, she began her Real Estate career, starting
as a receptionist and swiftly progressing to an assistant property manager within a year.
She earned her Real Estate License in 2005 and has achieved several designations such as
the Florida Military Relocation Specialist, Certified Property Manager, and At Home
with Diversity.
Awards and Recognitions: Throughout her real estate career, Dee has garnered
numerous awards and accolades, including the $2 Million Club Award, Bronze
Certificate of Achievement, Silver Circle Award, Top Agent of the Year, Performance
Plus, Outstanding Performance, and Distinguished Service awards, among others.
Volunteer Contributions: Dee's commitment to community service is equally
remarkable. She is involved in multiple committees, including the ECAR Bowling
Committee for Building Homes for Heroes, ECAR Commercial Committee, ECAR MLS
Committee, and ECAR MLS Tour Committee. From 2020 to 2022, she served on the
Community Outreach Committee of ECAR and as the Commercial Director on the Board
of Directors of ECAR. Furthermore, she contributed her expertise to the Governing
Board of Gulf Coast Community MLS from 2020 to 2022.
Dee is a lifetime VFW Auxiliary Member and has dedicated her time to various soccer-
related activities and committees from 1997 to 2013. She volunteered for OVAL ART at
Shalimar Elementary School, served as a Cub Scouts Leader and Girl Scouts Leader from
1998 to 2004, and was a Girls Scout Leader from 1989 to 1991 in Germany.
Additionally, she took on the role of Sports Reporter for the Cal City Softball season in
the Mojave Desert News from 1994 to 1997 and served as an AAFES Community
Correspondent during the same period.
Family Life: Dee is married to Michael Sufnar, and together, they form a close-knit and
loving family. They are proud parents to two children, Aaron and Amber Sufnar, and
doting grandparents to two baby girls, Adelynn and Gwendolyn. Their family is
completed by a cherished golden retriever, Chester. Dee's life story exemplifies her
unwavering commitment to both her thriving professional career and her vibrant local
community, alongside a rich and fulfilling family life.
Dee Sufnar's journey is a testament to her unwavering commitment, exceptional work
ethic, and dedication to both her profession and her community. Her achievements and
contributions make her a Realtor who stands out as a shining example of excellence and
service.
Office Location
1350 East John Sims Parkway
Niceville, FL 32578
Contact Info
Specifications
Languages: English
Specialties:
Service Area:
Contact
Hi there! How can we help you?
Contact us using the form below or give us a call.
Hi there! How can we help you?
Contact us using the form below or give us a call.